Outsource Customer Support Services
Customer support isn't just a department; it's the heart of any business. It's about helping people when they have questions or problems, making sure they're content, and keeping them coming back for more.
However, here's the thing: providing top-notch client service can be a bit like juggling. You've got calls to answer, emails to respond to, and live chats to manage – and it can get overwhelming.
That's where customer care outsourcing comes in. It's like having a trusty sidekick who can handle some of the juggling for you. In this guide, we'll walk you through the ins and outs of outsourcing client service assistance.
Top Companies for Customer Service Outsourcing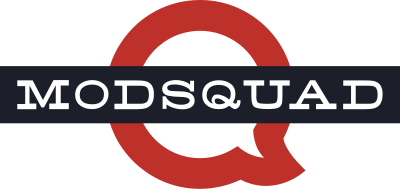 The Power of Outsourcing Customer Service in Business Operations
Customer service outsourcing is like having a helpful friend for your business. It's when a company has a special team to answer questions and solve problems for their clients. Imagine you buy something online that doesn't arrive or is broken. You can talk to the client support team, and they'll try to fix it for you. 
Many well-known companies use customer support outsourcing to handle their client inquiries and assistance needs. Companies that outsource customer service include:
Apple: Apple outsources some of its customers' assistance to third-party call centers to assist with technical support and general inquiries.
Amazon: Amazon, especially for its global operations, uses outsourced customer service to manage client inquiries, returns, and order-related issues.
Microsoft: Microsoft outsources client assistance for its software products and services, including Windows and Office.
Netflix: Netflix partners with outsourcing customer service companies to provide client support for account inquiries, streaming issues, and billing questions.
But why do all these companies, including real giants, outsource customer service? Here are some reasons: 
Helping Customers: Companies want to make sure their clients have a good experience. They help them with questions, issues, or anything they need.
Fixing Problems: Sometimes things go wrong, like a product gets damaged during shipping. Customer service is there to fix these problems and make clients smile again.
Building Trust: When companies are there to help, customers trust them more. Trust is like a strong bridge between a company and its clients.
Getting Feedback:Outsourcing customer service also listens to what clients say. This feedback helps companies improve their products and services.
When customer support outsourcing companies take over client assistance, it allows the business to move forward without worrying about how to solve client problems. Such cooperation creates significant assistance for businesses.
How to Outsource Customer Service?
So, how do you get started on this outsourcing adventure? Here's your simple guide:
1. Know Your Brand Inside and Out.
Before you think about outsourcing service, ensure you know your brand like the back of your hand. What's your brand's personality? What do you stand for? What values drive your business? Having a clear brand identity is like having a compass – it helps you stay on the right path, even when others are navigating.
2. Define Your Vision.
The vivid picture of where you want your business to be in the future. Where do you see it in a year, five years, or even a decade from now? Having a vision gives you direction and purpose. It helps you make decisions that align with your long-term goals, and it inspires and motivates your team as they understand the bigger picture.
3. Set Clear Values.
Values are the ethical framework of your business. They define your principles and serve as a compass for decision-making. Whether your values center on providing exceptional outsourcing customer services, upholding unwavering integrity, delivering top-notch quality, or fostering innovation, they shape your company's culture. 
Clear values are the foundation upon which you build trust with your customers and employees, creating a solid framework for your business to thrive.
4. Identify Your Customer Support Needs.
Understanding your customers' preferences is crucial for effective customer support outsourcing services. Different customers have different communication preferences. Some prefer email for its formality, while others seek the immediacy of phone calls.
Analyze the channels your customers use most frequently and the types of inquiries they typically have. The knowledge helps you select an outsourcing partner who can seamlessly handle these diverse needs, ensuring positive outsourcing support.
5. Find the Right Outsourcing Partner.
Finding the perfect customer service outsource partner is essential. It's akin to choosing a business collaborator who shares your values and aligns with your goals. Seek customer service outsourcing companies that comprehend your brand, vision, and values and embody them. 
They should act as an extension of your team, representing you professionally and embracing your principles. Thorough research and evaluations are key to finding a partner whose ethos matches yours, leading to a fruitful collaboration.
6. Training and Onboarding.
Onboarding your outsource customer support partner is a comprehensive process similar to integrating a new employee into your organization. Provide thorough training about your products, services, and how you want things done. Make sure they're a part of the team.
Effective training guarantees a smooth assimilation of your outsourcing partner into your operations, minimizing any hiccups in customer service.
7. Maintain Open Communication.
Just like any relationship, good communication is key. Keep the lines open between your in-house team and your outsourced customer service companies. 
Regular updates, insights, and feedback-sharing sessions help create a collaborative working environment. The ongoing dialogue fosters unity and ensures everyone is on the same page, working towards shared goals.
Conclusion
Support outsourcing is the heartbeat of any business. Yet, providing top-tier customer services outsourcing can sometimes feel like juggling a multitude of tasks – from answering calls to managing emails and live chats. It can be overwhelming, to say the least.
Enter outsourcing, your trusty sidekick in the world of business support. Remember that by choosing the right partner and aligning your strategy with your brand's identity, you're not just streamlining assistance; you're forging a path toward enduring success in the world of business.
What are the benefits of outsourcing?
Some of the most crucial benefits of outsourcing include:
Cost-effectiveness
Saving time and space
Giving you the time you need to focus on your core business function and primary duties
When should I outsource a service?
When it becomes crucial to focus on your growth strategy and reduce costs, it's time to outsource your business process, customer care, and tech support. One of the first signs of trouble is experiencing spikes in call volume or consistent call overflow, creating long customer wait times and negatively affecting service quality. Another sign could be that you are experiencing growth and having difficulty scaling or increasing staff for additional duties like HR, IT, training, finance, and quality control teams.
Will I lose control over quality if I outsource?
No, you will maintain or even improve quality control if your outsourcing partner is an expert in recruiting and training their staff. With proper management and quality control processes in place, your partner will also bring a balanced approach to meeting KPIs without compromising customer satisfaction. However, the outsourcing team you choose must match your corporate culture, tone of voice, and level of expertise.
My customer data is private. Can I still outsource?
Yes, you can guarantee that your data will be secure if the outsourcing provider is compliant based on the latest security certifications: PCI and HIPAA, COPC, SOC I, and SOC 2 Type 2.
Can outsourcing providers be flexible based on business needs or seasonal fluctuation?
With the right outsourcing partner, clients can quickly scale their needs in weeks. For seasonal fluctuations, the benefits of having operational outsourcing are apparent. Since your provider will have multiple clients, they can shift and retrain agents, quickly hire and train temporary staff and absorb fluctuations more easily than you could on your own. With nonessential operations handed over to providers, companies can be confident that their cost requirements can be scaled.
What kinds of services can be outsourced?
Best customer service websites include but are not limited to customer service, web chat, payroll, accounting, lead generation, web design, marketing, and many more. Setting one or two weekly days for mandatory check-ins with a provider would be beneficial. This is an excellent way for employees to express any concerns or difficulties they're facing while working, and it can be sorted during the dedicated check-in times.
Ready to Outsource?
Check our top customer service companies rating, and choose the most suitable one for your business needs!