The Best Customer Service Companies for Outsourcing
 If your business has to deal with customers, a contact center is essential for communication with them. However, finding and training dedicated agents to manage the best customer support takes time and effort. That is when an outsource contact center comes into your business strategy.
Why Is Outsourced Customer Support Solution?
An outsourced customer service provider is an excellent solution for companies because it is cost-efficient and can take the responsibility of client management off your shoulders. It saves time and resources for issue resolution and staff management. Outsourcing customer support is perfect if you are looking for ways to increase sales through impeccable service from experienced agents. Therefore, companies can focus on primary business goals & strategies while the customer support area is under control. Keep reading to discover the peculiarities of outsourcing customer service companies, core KPIs to measure their performance, and examples of successful customer support.
Top Companies for Customer Service Outsourcing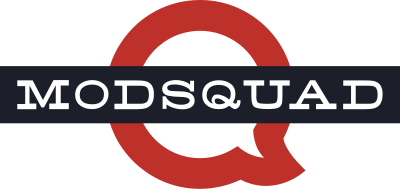 What Challenges Companies Face In Communication With Customers
Time-consuming issue resolution
Issue resolution is the average time for a registered ticket to be resolved successfully. In-house customer support often receives tech issues that require deep research into the problem. Unfortunately, agents can't help during the first contact resolution, so it can take a few days or even a couple of weeks for them to process the inquiry and get back to the customer. B2B clients' businesses depend on the operation of customer service. Thus, the client's company may lose potential revenue and even incur losses due to downtime of contact center support prompting him to change provider. According to the research of Superoffice, the average response time of in-house customer service is 12 hours, whereas 46% of customers expect to get a reply within 4 hours. Outsourcing customer service centers usually provide clients with 15 minutes of response time, increasing customer satisfaction significantly.
Agents with a compulsory tech background
An agent must understand the tech language and product peculiarities to communicate with the customer about software bugs and help solve tech issues. When businesses lack techies in their customer support teams, client satisfaction decreases as it is challenging to process the request without mistakes and explain the issue to developers. Additionally, the agent's work is quite demanding, and the recruiting process usually takes time. Finding agents with a technical background is difficult, and even harder to make them stay because of peculiarities and stress levels during work.
A complicated system of a customer support team
For instance, the SaaS contact center often assists B2B and B2C segment customers simultaneously, making it hard to examine every issue in detail. The customer support team usually has 2 levels of support. The first one covers simple tasks like collecting data and helping to set up the software. In contrast, the second helps with more complicated issues requiring improvements in SaaS products, e.g., bug elimination or code fixing.
Compulsory 24/7 support
Many companies operate worldwide, so they have to provide 24/7 communication to satisfy customer needs. Thus, it requires hiring a sizable in-house team because a few agents can't cope with the burden of round-the-clock inquiries. The companies often ask the agents to work shifts or create after-hours notification systems to leave salaries on the same level, prompting employees to quit the job. Thus, the companies try to find alternative solutions, such as outsourcing or mixed teams with separate day and night shifts.
The ability to focus on priority tasks
Customer service outsourcing companies save time and take client service responsibility off your shoulders. You can brainstorm business development methods and revenue-generating strategies while the outsourced customer support team handles all the raising issues in communication with clients. The managers can still oversee the remote staff while concentrating on priority tasks and maintaining efficient interaction. 
Omnichannel support at a lower price
Excellent customer service companies provide a range of communication channels to interact with customers, such as live chat, SaaS call center, social media, and technical help. The service price includes the omnichannel option, which is much cheaper than managing every channel. Customers' satisfaction increases with various channels available while looking for help. According to Zendesk, over 35% of customers expect to be able to contact the same customer service representative on any channel. 
Removing the staffing responsibility
Managing a customer support team is an essential and highly responsible mission, as you have to create a multicultural environment to meet the needs of every customer while boosting the agents' knowledge regularly. Outsourced support controls the staffing burden, leaving the opportunity to make crucial decisions in the employment process. Thus, you still control the final staff outlook but don't have to worry about scheduling interviews, managing training sessions, and trial tasks.
As there is a wide variety of good customer service companies, choosing the suitable one for your business will not take much time. Most providers work in countries such as Ukraine, the Philippines, India, or Malaysia, where most of the population speaks English and the cost of living is not expensive. You can get a high-quality service for a lower price there. Moreover, the agents are usually based in different time zones, so the customers can contact the support center around the clock. 
Top outsourced customer support services allow you to easily adjust the number of agents according to your business needs. You can smoothly increase or reduce the amount of staff based on the season or project requirements without managing the hiring process. 
How Businesses Can Measure Outsourcing Customer Support Performance: Core KPIs
Customer Satisfaction Score (CSAT)
CSAT is the most popular and easiest way to measure customer satisfaction with a service, product, or company. Reviewing the interactions with customers who gave low scores, you can analyze what went wrong and update the customer service procedures.
Volume by Channel
The company should track where most inquiries come from to adapt staffing needs and choose channels that would benefit from automated responses.
First Response Time (FRT)
FRT analyzes how long it takes a company to provide an initial answer to the ticket. FRT score is essential for customer communication, as acknowledging a person's request shows its importance for the company and boosts customer satisfaction.
Average Handle Time (AHT)
The company should measure the overall time it takes to solve the issue by adding up the time the customer reached out, waiting time, back-and-forth communication, and post-interaction updates.
Net Promoter Score (NPS)
NPS measures the probability that the customer will recommend your company to someone else. It shows the company's growth as personal recommendations are valuable in our society. 
The Best Customer Service for the App World
An essential strategy for businesses to assemble a talented team that guarantees a positive user experience and superior customer care is using outsourced customer service companies. Thus, we reviewed one of the best and safest providers, operating with outbound and inbound customer care for more than ten years. There is no doubt that they satisfy clients' needs, given excellent customer service outsourcing companies reviews on online databases.
We conducted deep research into their benefits, disadvantages, and service list to validate the claims and ensure that outsourcing customer service companies provide value for money. According to our evaluation, all providers present valid arguments for being among the top outsourcing customer service companies.
What are the benefits of outsourcing?
Some of the most crucial benefits of outsourcing include:
Cost-effectiveness
Saving time and space
Giving you the time you need to focus on your core business function and primary duties
When should I outsource a service?
When it becomes crucial to focus on your growth strategy and reduce costs, it's time to outsource your business process, customer care, and tech support. One of the first signs of trouble is experiencing spikes in call volume or consistent call overflow, creating long customer wait times and negatively affecting service quality. Another sign could be that you are experiencing growth and having difficulty scaling or increasing staff for additional duties like HR, IT, training, finance, and quality control teams.
Will I lose control over quality if I outsource?
No, you will maintain or even improve quality control if your outsourcing partner is an expert in recruiting and training their staff. With proper management and quality control processes in place, your partner will also bring a balanced approach to meeting KPIs without compromising customer satisfaction. However, the outsourcing team you choose must match your corporate culture, tone of voice, and level of expertise.
My customer data is private. Can I still outsource?
Yes, you can guarantee that your data will be secure if the outsourcing provider is compliant based on the latest security certifications: PCI and HIPAA, COPC, SOC I, and SOC 2 Type 2.
Can outsourcing providers be flexible based on business needs or seasonal fluctuation?
With the right outsourcing partner, clients can quickly scale their needs in weeks. For seasonal fluctuations, the benefits of having operational outsourcing are apparent. Since your provider will have multiple clients, they can shift and retrain agents, quickly hire and train temporary staff and absorb fluctuations more easily than you could on your own. With nonessential operations handed over to providers, companies can be confident that their cost requirements can be scaled.
What kinds of services can be outsourced?
Best customer service websites include but are not limited to customer service, web chat, payroll, accounting, lead generation, web design, marketing, and many more. Setting one or two weekly days for mandatory check-ins with a provider would be beneficial. This is an excellent way for employees to express any concerns or difficulties they're facing while working, and it can be sorted during the dedicated check-in times.
Ready to Outsource?
Check our top customer service companies rating, and choose the most suitable one for your business needs!